Malleo is Weegee's Brother and Is in His Shadow
GAMES
NaW w Malleo U: Basisaly ISt"s NUU SOUPER WEEGEE BRAWS U's Butt NPO WEEGEE! And There Nabutt Blah Frog And Mellow Frog An Of CAOUeRse .. MALLEO!
Malleo's Butt!Shaiyon: It's SCAREDeyCatT
Weegee alS MLiwassimg: MISIING WEEGEE!
Malleo's Butty!Shine; Black RaMona!: SCATEYEYRYm Butt EoCfesser BoCgadd
Malleo and Taels 2018 Icey Olimpycs: <3 Malleo and Taels 2018
(for fun: I hope 2018 is year of Mario)
Weegee and Malleo rEal JamMey: noEw With Paper Malleo And pAper WEEGEE
For We You Nannytendo made it and the game and Malleo = B, Weegee = A, Luigi = Y, and Mario = X Hates Taels And Loves Weegee!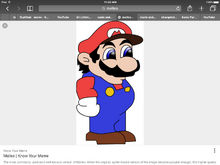 Ad blocker interference detected!
Wikia is a free-to-use site that makes money from advertising. We have a modified experience for viewers using ad blockers

Wikia is not accessible if you've made further modifications. Remove the custom ad blocker rule(s) and the page will load as expected.